Safety affects everybody in society. The management of public safety is primarily the responsibility of local government. However, regional agreements have also been made concerning the deployment of the fire service, disaster control, crisis management and emergency medical help.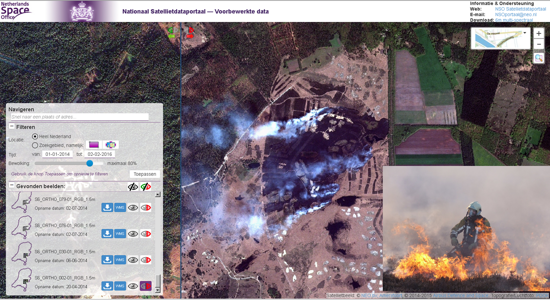 The sector already makes intensive use of data from navigation and communication satellites. However, the use of Earth-observation data is still in its infancy. The added value is clear with respect to the information provided in crisis situations. And it is important to quickly provide all parties involved with the same, correct information.
An inventory of the opportunities for satellite information is being made by carefully examining the needs of users. The Satellite Data Portal offers unique possibilities for companies, as it removes the costs for satellite data and therefore makes access to the market easier. However, the satellite data do need to be made available in an open form.

If you are curious to know whether satellite applications could have added value in your work environment, please contact:
Joost van Uum
E j.vanuum@spaceoffice.nl
T +31 88 042 5135