How do you create a single European space program with 22 member states, where each one comes into its own? That is the major challenge facing the European Space Agency (ESA) this year. In November, ESA will present its plans to the ministers responsible for space in those 22 member states at the ESA ministerial conference that takes place once every three years. In the meantime, ESA is kept on course through programme boards. And the Netherlands is also on board, sometimes even as chairman or vice-chairman of such a programme board.
How does this work exactly and what happens in such a programme board? A short series of chairmen and vice-chairmen who wield the gavel on behalf of the Netherlands in ESA programme boards.
SRON director Michael Wise joined the Science Programme Committee (SPC) of ESA in 2019. A year later, he became Vice-Chairman of this council, which helps determine which scientific space missions Europe undertakes.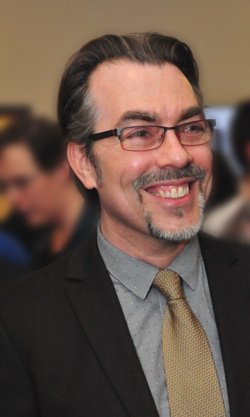 Michael Wise, SRON-director en vice-chairman of the Science Programme Committee (SPC) of ESA. Source: SRON You became Vice-Chair of the SPC Science Programme Committee in 2020. What has been your highlight so far?

Before I took office, the PLATO space telescope, which will discover and study earth-like exoplanets, was a proposal on paper. Now it is a mission that we in Europe are definitely going to carry out. I am extremely pleased about this, especially because the Netherlands will be making an important scientific contribution to this telescope. Progress has also been made on other scientific missions in which the Netherlands is involved, such as the Athena X-ray telescope and the LISA space detector, which will study gravitational waves.
How ambitious is Europe when it comes to space science?

We are becoming more and more ambitious. Scientists are currently doing research with the space telescopes we built ten years ago. New, more complex questions are emerging from that research. To answer them in the future, we need new breakthrough technology. And therefore a substantial increase in the budget for scientific space missions. ESA's budget is increasing, but not as fast as the complexity of the missions we are working on.
What is your role as Vice-Chairman in the Science Programme Council?

'All of ESA's member states are represented in the SPC. I represent Dutch space research and the space industry, and therefore also stand up for our interests in ESA's science programme. Helping to realise missions that we as a country consider important, that is my task as a member of the council. As Vice-Chairman, I help the Chair to set the agenda, prepare the meetings and carry them out. So I have to know everything and be able to stand in for the chairman if necessary.
Doesn't this create a conflict of interest? Isn't the chairman impartial?

I can combine my task as Vice-Chairman reasonably well with my role as representative of the Netherlands, although there is always some tension between the two roles. In a way, you are wearing two hats. It is up to me to handle this carefully. If I have to stand in for the chairman, I really have to be able to operate independently. Then someone else votes on behalf of the Netherlands for the proposals on the table.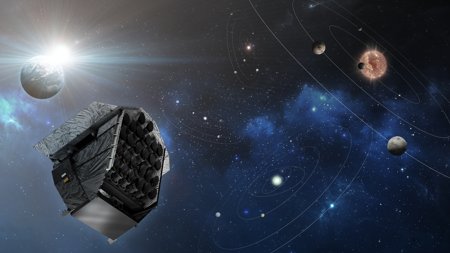 The Netherlands will be making an important scientific contribution to space telescope PLATO. Source: DLR
Why is it important for the Netherlands to be able to provide the Vice-Chairman of this Programme Council?

As Vice-Chairman you gain a lot of insight into how decisions are taken within ESA. It also provides a lot of new knowledge and contacts. In short: it is good to be at the heart of the conversations. I sit on the Council on behalf of the Netherlands, but ultimately you want the interests of all countries to be well represented. That is the higher goal, and that is also why Europe succeeds in working together with so many different countries.
What is your style of working within the council?

I think I am an honest and reasonable person. I enter into discussions very openly. That also fits in with the Dutch history when it comes to negotiating. We are not a country that forces things; we seek compromise and that is appreciated. Moreover, I am a relative outsider. I have been a member of this programme council for two years and have now been vice-chairman for one year. The result is that I look at the challenges from the outside, and that can sometimes be very enlightening.
What are your council's major challenges in the coming period?

A number of internal evaluations are underway. We are looking into how we can do our work even more efficiently and how we can be more transparent in our communication. In the coming months, this will lead to a number of actions that we will implement. At the same time, we continue to work hard on the scientific space missions of the future. Realising such a mission involves an awful lot more than many people think. It takes a lot of patience and perseverance.
What has surprised you since you became a member of this programme council?

As a scientist, I knew the broad outlines of what the SPC does. Now that I am involved in the decision-making process, I see it from a completely different perspective. ESA is a complex organisation. So many parties must come to an agreement in order to achieve a good end result. It requires a lot of effort to keep this process constructive and positive, but fortunately it is succeeding very well. Ultimately, we all want the same thing: to prepare meaningful scientific missions that will be able to answer the big questions that society has in ten or twenty years' time.