Launch with André Kuipers on Friday 11 March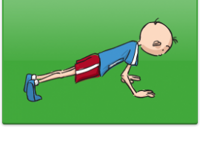 Over 500 pupils from 11 Dutch schools will follow in the footsteps of astronaut André Kuipers over the next few weeks. They will train like astronauts for Mission X, a project that focuses on space, physical activity and a healthy diet. The official launch, with astronaut André Kuipers, will take place at Science Center NEMO on Friday 11 March. Accompanied by space journalist Sander Koenen, children who take part in the Technology Pact Lecture Tour will have the opportunity to ask André Kuipers their questions and learn all about space, science and technology.
Mission X is a project for primary schools and is an initiative of NASA in collaboration with various space agencies throughout the world. This is the sixth time that Mission X is to be organised in the Netherlands on behalf of the Netherlands Space Office (NSO). Eleven schools have been selected to take part in the project. The pupils will start working on the training modules over the next seven weeks. They can earn points by taking part in activities that increase coordination, spatial aptitude, endurance and strength. Of course, healthy eating and drinking also have an important role to play – as is the case for astronauts.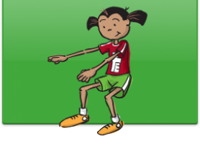 Two hours of exercise
Classes from Ermelo, Bussum, Leiderdorp and Wassenaar will take part in the Mission X launch event at NEMO. André Kuipers will talk about what space does to your body: floating around the whole day, in his case for 193 days in a row, weakens your muscles and bones. To stay strong and fit, astronauts therefore need to exercise for two hours a day on board the International Space Station.
The children will also learn about the tests carried out on astronauts, scientific research in space, technology and robotics. During the presentation, pupils will also have the opportunity to ask André Kuipers their questions.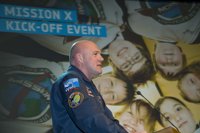 Following the launch at NEMO, the schoolchildren are expected to continue the training in their classroom. Special activities have been developed for this on the Mission X website: www.trainlikeanastronaut.org/en. The site is also accessible for schools that were not selected but would nevertheless like to take part in the training programme.
Mission X programme – Friday 11 March 2016
| | |
| --- | --- |
| 09.00 – 09.30 | Schools arrive |
| 09.30 – 09.45 | Start & introduction |
| 09.45 – 11.15 | Technology Pact Lecture Tour with Sander Koenen and André Kuipers |
| 11.15 – 11.20 | Official launch of Mission X 2016 |
| 11.20 – 11.45 | Group photos with André Kuipers & signing session |