Flooding from extreme rainfall, persistent drought and subsiding soil. Dutch municipalities are facing major challenges, partly caused by a changing climate. In the search for solutions, satellite data can be of great value. This was evident from a workshop organized by the NSO together with the Association of Netherlands Municipalities (VNG) earlier this month.
The NSO and the VNG brought two blood groups together in The Hague. On the one hand, the municipal civil servants. They have to deal with very practical challenges on a daily basis. The consequences of heat stress for trees, for example. Or the implementation of the energy transition. On the other side: developers and providers of satellite services. They know better than anyone what satellites are capable of.
Over sixty participants attended the workshop. We started at the beginning,' says Wim Looijen of the NSO. First we had to learn to understand each other's world. What issues are municipalities wrestling with? What do you need to reach a solution? What is already available in terms of satellite data? And how can you innovate together to develop services that aren't there yet?'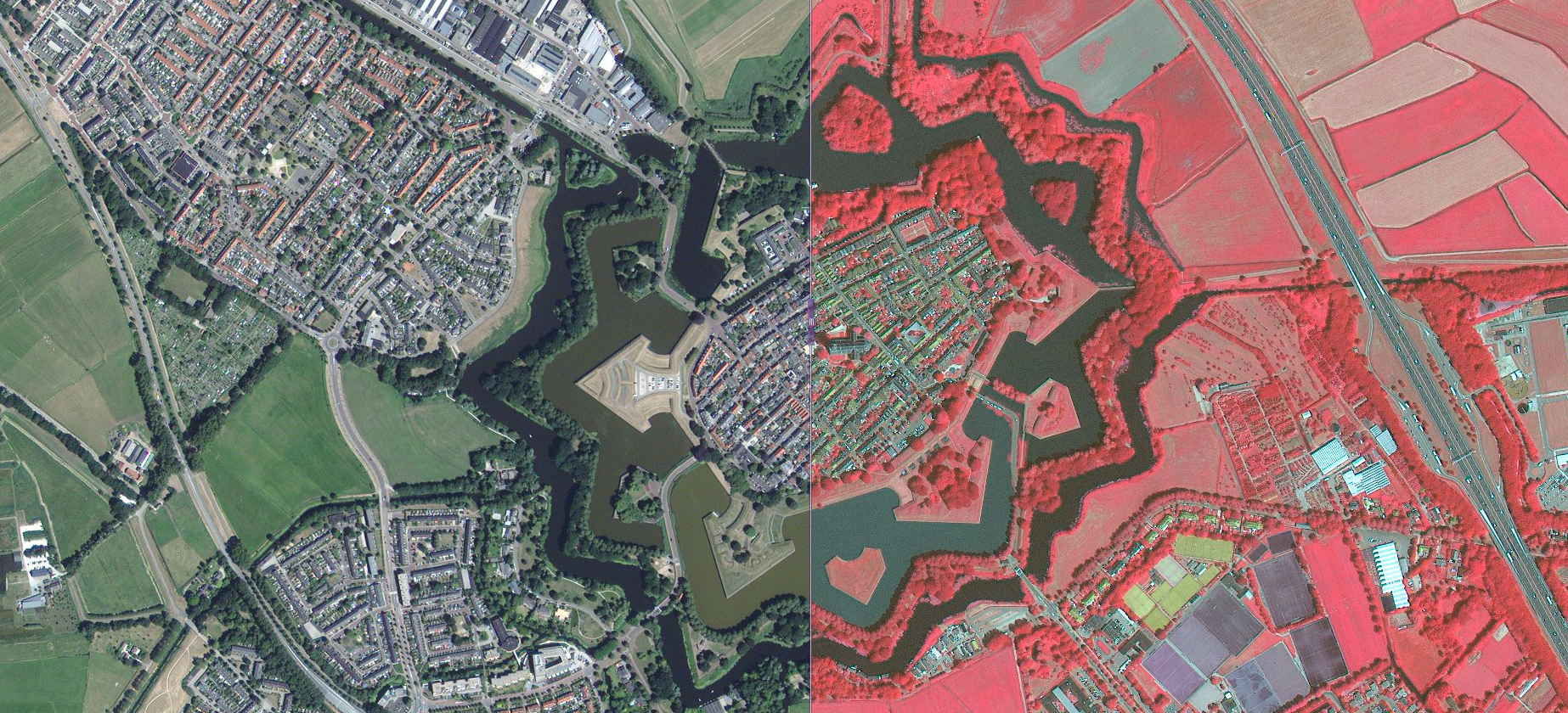 Naarden, June 2018. Vegetation in the city is becoming increasingly important. The location and status of vegetation can be properly mapped using satellite data. Infrared images are of added value for this. Source: Satellite data portal
Impact of heavy precipitation
It is still unknown to many municipalities that the NSO makes satellite data available free of charge through the Satellite Data Portal. And that, in addition, subsidies are available for the development of new applications through the SBIR scheme. According to Looijen, there is still room for improvement here. The municipality of Tilburg is already making use of a product developed in an SBIR. Together with Weather Impact and HydroLogic, this municipality is now contributing to the further development of a satellite application that visualizes the impact of heavy precipitation. Alfonso Gil Cantabrana from the municipality of Tilburg: 'The application looks at the consequences of expected rainfall two days in advance. Those are two days in which emergency services can prepare themselves and we can warn residents that they need to take measures.' In addition to excessive rainfall, satellite data can also be applied to dehydration, heat waves and other challenges facing municipalities, Cantabrana says: 'Satellite data offers many opportunities for municipalities, especially now that more and more data is becoming available and the computer power to do calculations with it is increasing.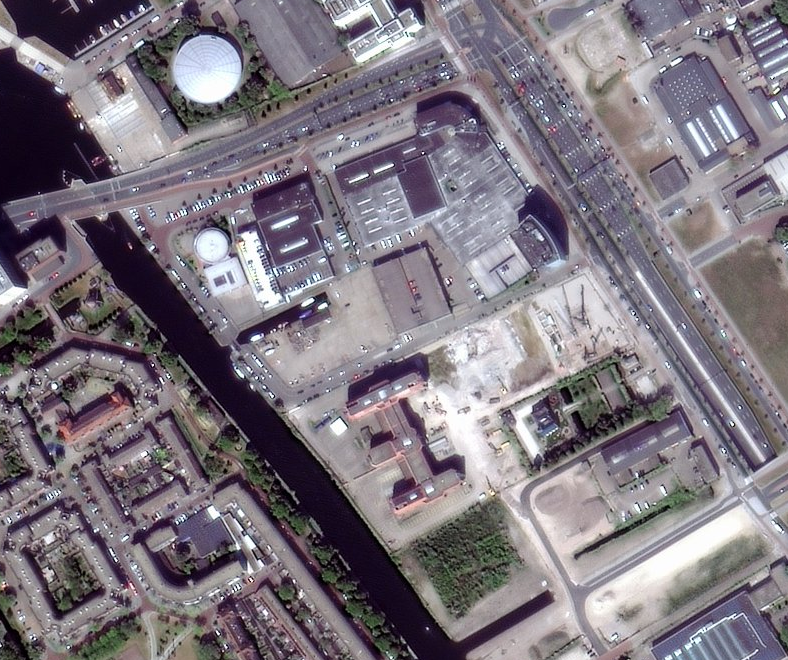 Cities continue to evolve. With the help of satellite data you can monitor these developments well. Source: Satellite data portal
From pilots to practice
According to Janneke de Zwaan of VNG, the approach of the municipality of Tilburg is a good start. As is a pilot project in Amsterdam, which is mapping subsidence of quays. Many municipalities are carrying out pilot projects to see which satellite data can be of value. They are producing good applications. We as the VNG can inform municipalities about this and connect them to each other, thus bringing attention to the use of satellite data.'
Looijen wholeheartedly agrees: 'Many municipal officials are still insufficiently aware of what you can do with satellite data. That is a challenge for the NSO and for VNG. Together we can show practical examples. And together with local authorities and the business community we can investigate which useful satellite applications need to be developed in the future.