Representatives of twenty-five Dutch space companies will travel to Bremen, Germany, on March 5 and 6 for a trade mission with a royal touch. Harm van de Wetering –delegation leader and director of the Netherlands Space Office (NSO) – foresees plenty of opportunities for Dutch companies and institutions as they visit one of the true hotspots of space in Europe.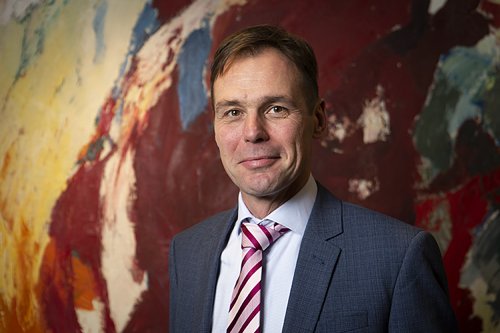 Why is it important for the Dutch space sector to look beyond the country's borders?
'The Netherlands has a very innovative space sector. It specializes in certain technologies such as sensors, satellite instruments, rocket parts and solar panels. A lot of technology is being developed for ESA programs, but demand from other institutions and international commercial parties is growing fast. The Dutch have the expertise, the experience and the right business climate to serve a substantial part of this fast-growing space market.'
And the trade mission is a way to lay the groundwork?
'It is an excellent opportunity to connect businesses from The Netherlands and Germany and to strengthen the partnerships that are already in place. We've had successful combined projects before. One example is the satellite instrument SCIAMACHY, which is part of Envisat, ESA's climate satellite. Another is Tropomi, a Dutch space-based instrument for monitoring air quality across the globe, for which the German institute DLR carries out part of the data processing.
Who will join the trade mission?
'We have a blended party with expertise ranging from rocket and satellite structures to small satellites and from material science and sensors to robotics. NSO is present to support the participants and provide a full program of activities.'
What does the program look like on March 5 and 6?
'We will visit a variety of companies and institutions in Bremen, like DLR, Airbus Defence and Space, OHB and Fraunhofer IFAM. The Dutch companies will also get a chance to present their work. After this, we will all join for an informal dinner, hosted by Sigrid Kaag, our Minister of Foreign Affairs. On the second day of our mission, there will be a seminar about the future of the space economy. Also, King Willem-Alexander and Queen Máxima will join part of the program, giving it a royal touch.'
Does a trade mission like this one lead to concrete results?
'Two Letters of Intent will be signed. The first one is between the Province of South-Holland and SpaceNed on one side and the Free Hanseatic City of Bremen and space cluster AviaSpace on the other. Bremen has a very strong space cluster and the Province of South-Holland is developing a Space Campus. Both regions can therefore benefit from sharing experiences. The second Letter of Intent is between OHB and Airbus Defence and Space, who want to expand their cooperation in the development of solar panels for future space missions.'
In your opinion, what would make the trade mission successful?
'Companies being able to find each other, not only during a trade mission like this one, but also when future opportunities come along. I can see several Dutch and German companies and institutions working together in about five to ten years' time on a large ESA mission or a commercial opportunity. If that's because they met during this trade mission to Bremen, the mission will have been very successful.'