Harm van de Wetering has been appointed as director of the Netherlands Space Office with effect from 1 June. With Van de Wetering, NSO will be led by an experienced and result-focussed manager who is used to operating in a network of sector organisations as well as national and international government bodies and organisations.
'My passion is converting policy-based and public wishes into concrete practical developments and improvements', says Van de Wetering. 'I am therefore extremely pleased and honoured with my appointment at this fantastic and unique organisation.'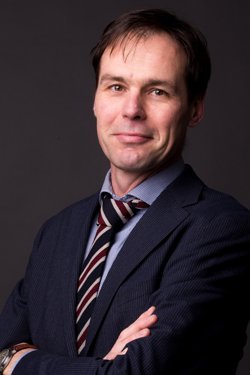 Van de Wetering (1970) graduated in management science and started his career at the former Ministry of Housing, Spatial Planning and the Environment. For the past few years, he has worked at the Dutch Emissions Authority (NEA), where he is currently interim director and domain manager Emissions Trading.
At an international level, the space industry is developing rapidly. European collaboration within ESA and the European Union continues to be of undiminished importance, but the market is playing an increasingly important role too. With a strong cluster of space companies, institutes and start-ups around the ESA location ESTEC, a superb scientific position and a rich spectrum of companies that develop satellite services, the Dutch space sector undoubtedly has a promising future. The Dutch space instrument Tropomi launched last October is like a Dutch business card in space and has attracted considerable international attention with its highly detailed images of air quality around the world.
Smart policy choices and an effective realisation of that policy are needed to reap the benefits of such opportunities. Furthermore, there are opportunities to establish and expand collaborations with various sectors and top sectors and to stimulate international collaboration.
Against this background, Van de Wetering as director of NSO can provide leadership in advising on and realising Dutch space policy.
Contact
For further information, please contact: Jasper Wamsteker of the Netherlands Space Office, j.wamsteker@spaceoffice.nl, +31 6 5252 5914.