Today marks the official start of the building of the Galileo Reference Centre (GRC) at the Space Business Park in Noordwijk. The GRC will measure the quality of services of the European satellite navigation system Galileo. The centre will also be in contact with other satellite navigation systems such as the American Global Positioning System.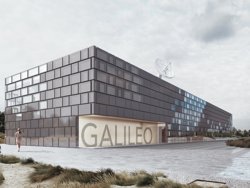 The Galileo Reference Centre agreement was signed by the Dutch Minister of Infrastructure and Environment Melanie Schultz van Haegen and European Commissioner of Internal Market Elżbieta Bieńkowska at the European Space Solutions Conference in The Hague last May.
Netherlands Space Office (NSO), on authority of the Ministry of Infrastructure and the Environment, is responsible for project management of building the GRC. The building will be situated across from the ESA establishment in Noordwijk. In order to realize the building, close cooperation was established between the Ministry of Infrastructure and the Environment, the European Commission, the European GNSS Agency and the municipality of Noordwijk. Exploitation of the building will be paid from the Galileo programme budget. At first approximately 20 persons will be working at GRC, but the building is also suitable to accommodate more people in the near future.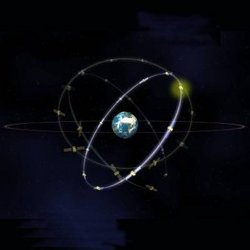 The Galileo system will start its first services by the end of this year and should be fully operational in 2020. By combining signals from Galileo with those of other navigation satellites, a better and more reliable position accuracy will be provided to users across the world. Galileo is the outcome of a partnership between ESA and the European Commission.
The Galileo Reference Centre will become operational by the end of 2017